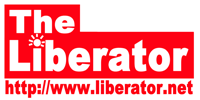 The Liberator (www.liberator.net)
Find insightful articles, blasphemous humor, picture tributes of models, an iconoclastic cerebral-cathedral and a host of other free services including a message board. Not intended for those who are faint-hearted or members of the political correctness squad.
Writers, models, and humorists are invited to submit their own work to have it showcased on the site. Contributors are guaranteed global attention.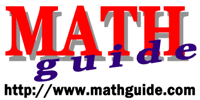 MATHguide (www.mathguide.com)
This mathematical resource is intended for students, parents, and teachers. There are interactive lesson plans, challenging puzzles, and ideas for projects. Use a forum called the 'help center' to post math-related questions and problems. Read about issues in education.